Crunchyroll and Funimation announced a partnership today where they are teaming up to bring you the best possible anime where it makes sense.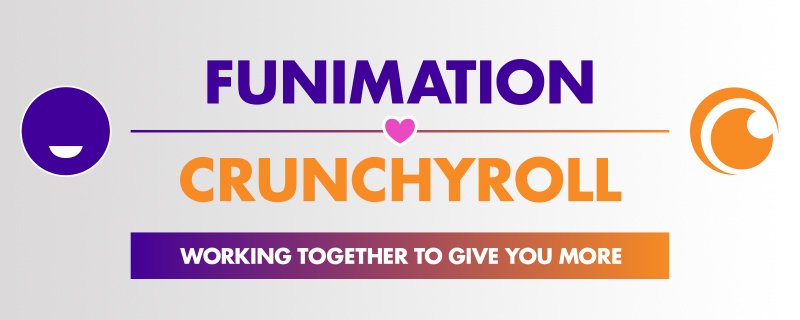 Crunchyroll will be the new home for subs, while Funimation will be the exclusive home for dubs in this partnership.
We are very excited about this news and look forward to seeing what these two services can offer us in the future!  For the full announcement, read it here:  http://www.funimation.com/blog/2016/09/08/funimation-crunchyroll-working-together-to-bring-you-more
Lover of anime, games, sports, and more, I chose to share my passion through writing and recording.Ditching my ordinary job, I currently go to school to learn coding so I can make sick websites and kick-ass games in the future.
Latest posts by Logan Rogers (see all)